Introduce some features of SGKOW heated Apparel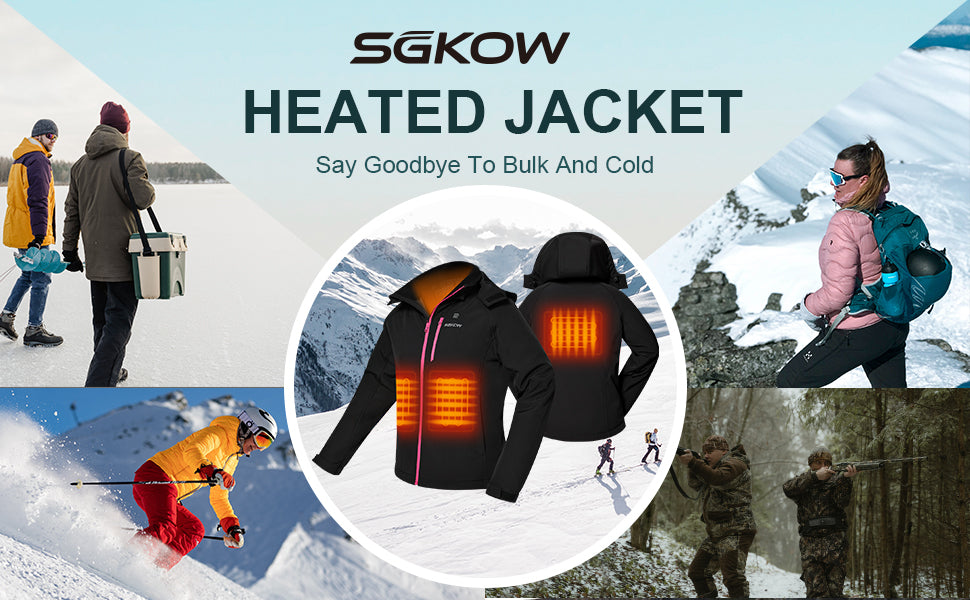 Cold weather requires proper insulation to keep warm. With the continuous advancement of technology and increasing demands, heated clothing has evolved from a simple warming gear to a new product that encompasses fashion, comfort, safety, and sustainability. Let me introduce some features of SGKOW heated Apparel that make it a valuable treasure!

Intelligent temperature control system: Equipped with mature heating technology, heated clothing allows free adjustment and switching to maintain a comfortable temperature. It provides rapid and long-lasting warmth, keeping you cozy both indoors and outdoors. Effectively withstand the cold!

Comfortable and insulated materials: The inner layer adopts soft and skin-friendly materials, while the intermediate layer is reinforced with sprayed cotton to enhance thermal insulation. Some clothing items have waterproof and windproof designs. The lightweight and comfortable materials offer a soft and cozy feeling in the chilly winter.

Stylish appearance: Compared to traditional thermal wear, SGKOW heated clothing allows you to stay warm at the right temperature, avoiding skin dryness and swelling caused by overheating. It showcases your perfect body curves and enables easy and flexible movement.
Easy care and washable: The SGKOW heated Apparel has undergone multiple cycles of washing tests. SGKOW design maintains a good appearance even after machine or hand washing. It ensures safety and warmth, providing peace of mind to every user.

Convenient and quick to use: Use the provided charger kit to charge the portable power supply. Connect the battery by plugging it into the USB port located in the pocket. Power on by pressing and holding the one-button controller for 3 seconds, adjust the temperature by tapping the button lightly, and long-press to turn off the power.

In conclusion, SGKOW heated Apparel is indeed a valuable treasure to own! It not only keeps you warm but also offers efficiency, energy-saving, and environmental friendliness. Suitable for various occasions such as leisure, work, and sports, having this heated clothing will be a reliable companion for outdoor activities as well as everyday life.
---