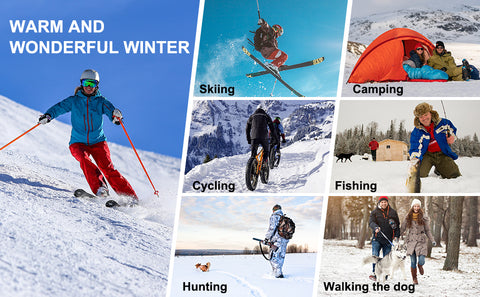 Return Policy:
✅ Items sold in the outlet section, final sale items, stickers, coasters, tote bags, and free gift items are not eligible for returns or exchanges.
✅ To be eligible for return or exchange, items must be in BRAND NEW and UNWORN condition with tags attached, and must be initiated within 30 days of delivery.
✅ Any non-quality returns or items not meeting these conditions will affect the return process, and we reserve the right to deduct restocking and processing fees, as well as any secondary charges.
✅ Any return must be pre-authorized by our customer service team. Please do not return items to the original sender address on the box. Instead, follow the instructions provided in the approval email of the return request. Please also provide us with the tracking number after sending out the parcel, so we can confirm receipt of the item.
✅ Shipping fees are non-refundable.
How to return:

✅ Submit a return request through our Return Center within 30 days of delivery.
✅ Enter your order number and email address to start.
✅ Follow the instructions and select the items you want to return.
✅ Once your request is approved, we will send you a confirmation email with -- shipping guidelines and a prepaid shipping label. 
✅ You can also initiate a return or refund by directly sending an email to service@sgkow.com or by calling us at +86 134 1699 1021. Please provide us with your order number and email address.
Shipping Fee:
✅ If the item is defective or wrong (within a 1-year warranty), we will cover the shipping fee for refund/exchange.
✅ If due to the customer's own reason (don't want it anymore or don't like it), He or She applies for a refund within 30 days of delivery, the shipping fee for the return is borne by the customer.
✅ Every order is eligible for one shipping label ONLY when exchanging. Customers should bear the shipping fee for exchanging twice or more.
✅ If you need to exchange an item more than 30 days after delivery, a flat shipping fee of $10 will be charged to ship the exchanged item.
Refund Processing Duration:
Kindly allow 3-6 business days for our after-sales team to process your request. After this, please note the refund times below:
✅For credit card refunds, please allow between 1-14 business days for the transaction to process.
✅For PayPal refunds, please allow up to 48 hours for the transaction to appear in your account.