Stay Warm in Style and Comfort: Introducing SGKOW Heated Clothing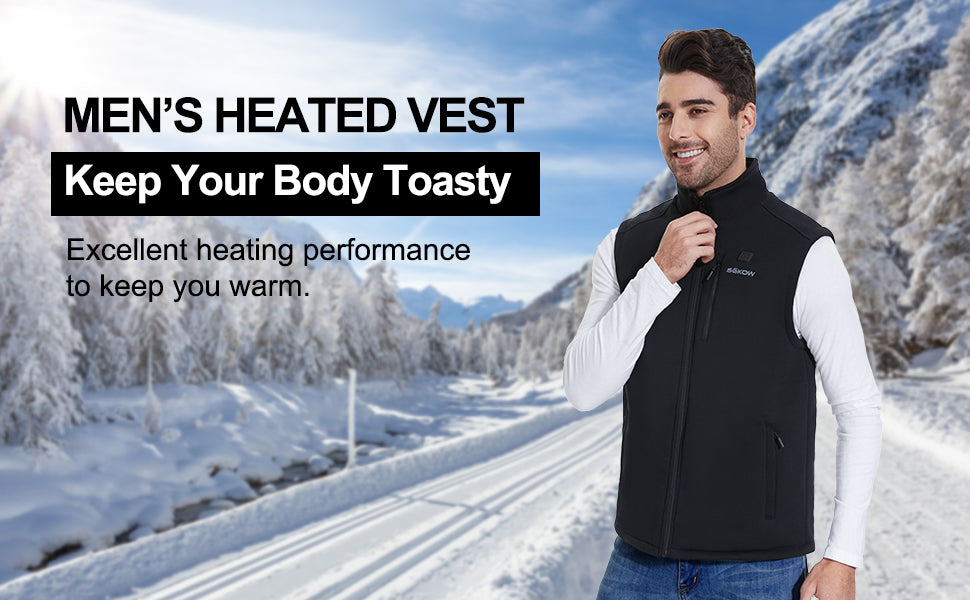 Winter is not only cold but also humid. When the cold season arrives, many people opt for thick clothes to keep warm. However, for those who enjoy outdoor sports, traveling, and camping, wearing bulky garments is not an ideal choice. This is where heated clothing comes in, providing excellent warmth. People unfamiliar with electric heated apparel might wonder: How are smart heated garments? Are they comfortable to wear? What are the features that differentiate them from regular clothes?
Protecting you from the cold: In cold weather, wearing SGKOW heated clothing keeps your body warm. SGKOW heated garments are lightweight and provide flexible warmth, adapting to temperature changes.

Rapid heating and long-lasting warmth: SGKOW heated clothing features high heat conversion efficiency. It only takes 3-5 minutes to reach the maximum warmth. The accompanying battery ensures up to 6 hours of continuous, long-lasting warmth. Even in extremely cold temperatures, you can quickly and comfortably enjoy the warmth.

Skin-friendly material and minimalist design: SGKOW heated clothing breaks the traditional mold of thermal wear. With its sleek design and versatile style, it not only provides warmth but also boasts a fashionable appearance. The lightweight insulating materials allow you to dress freely and keep your body warm. Even in the coldest winters, you won't need to wear excessive layers, giving you the freedom to engage in various activities.

Easy care and cleaning: SGKOW heated clothing has undergone multiple washing tests. SGKOW designs ensure a good appearance even after machine or hand washing. It guarantees safety and warmth, providing peace of mind for every user.

Convenient and quick to use: Use the included charger kit to charge the portable power supply. Insert the battery into the USB port in the pocket to connect it. Power on by pressing and holding the one-button controller for 3 seconds, adjust the temperature by pressing the button lightly, and long-press to turn it off.

Versatile usage: SGKOW heated clothing is lightweight, snug, and stylish, making it ideal for activities such as hiking, camping, fishing, skiing, hunting, as well as for daily office and business events. It is particularly suitable for outdoor workers, including delivery personnel, photographers, journalists, construction workers, traffic police, and soldiers.

Finally, we hope that our SGKOW heated clothing can keep more people warm in cold weather while satisfying their needs for fashion, comfort, and quality.
---